What to Expect During an On-Farm Occupational Therapy Evaluation
Occupational therapy (OT) is a healthcare profession that focuses on helping people participate in the meaningful activities they need and want to do. Occupational therapists enable people of all ages to live life to its fullest by helping them promote health and prevent—or live better with—injury, illness, or a disability.
AgrAbility PA services include an on-farm occupational therapy evaluation that is FREE to the farmer. Evaluations are completed by a licensed occupational therapist.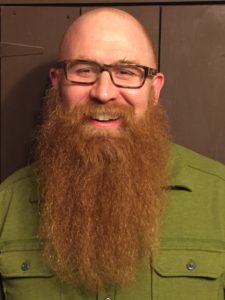 Dwight Heller, a licensed OT practitioner, has been working with AgrAbility PA clients since 2001. He shared with us answers to some of the most frequently asked questions about the OT evaluation process.
Why is an OT evaluation important to my farming future?
OT is about optimizing one's ability to be as independent as possible with their farming daily activities yet at the same time enabling them to cope with their medical disability. The origins of OT includes adaptive equipment. Farming is a very difficult job both physically and mentally. OT can educate farmers on ways to incorporate joint and soft tissue conservation preventing deformity by means of adaptive equipment.
What typically happens during an on-farm OT evaluation?
It consists of working with individual farmers' as a team member reviewing their medical history, cardio-respiratory skills, orthopedic status, skin integrity, extremity active and passive movement, muscle strength, and problem areas that each one is having due to their medical complexities. We then collaboratively match adaptive equipment to their medical problem, which will enable them to farm with greater ease, efficiency, independence, and safety.
How should I prepare for the evaluation?
Allow a few hours during the day to complete all the comprehensive steps of the evaluation. Portions of the evaluation are completed indoors as well as outdoors. The evaluation will also include observation of actual or simulated farming activities that the farmer is having difficulties performing.
What is the most common disability or long-term health condition evaluated?
Degenerative joint disease or disc disease associated with joint pain and muscle weakness.
Will the occupational therapist understand my farm-specific needs?
I have spent close to half my life working on a dairy farm I can appreciated early mornings and late evening hours working and the 24 hours on the job. I know farming is not always a convenient life but it offers a joyful life through the sense of accomplishment and positive impact to the local communities. I appreciate the benefits of a farming family working together building a life together. Having the medical background from occupational therapy as well as my former farming experience, I am able to individually customize farming adaptive equipment to each farmer complementing their specific need.
How can I receive an occupational therapy evaluation?
Occupational therapy evaluations are part of the services AgrAbility PA provides, FREE of charge, to their clients. Contact AgrAbility PA to determine if you are eligible to receive an evaluation.
Phone: (814) 867-5288
Email: AgrAbility@psu.edu
Web: AgrAbilityPA.org
Dwight Heller was born and raised on a Pennsylvania family-operated dairy farm. He has been in practice for more than 19 years with UPMC/Susquehanna and is a certified hand therapist. He enjoys enabling farmers to resume their passion of farming through the means of adaptive equipment.
Top OT Take-Aways
1. Recognize daily farming activities that are repetitive and labor intensive. Plan your day by pacing your time, simplify the farming task, avoiding extra trips, and repetitive lifting. Take frequent rest breaks.

2. Take a step back and look at the farming activity. Ask yourself: "Is this the most efficient and safe way for me to perform?"

3. Do some basic arm and leg stretches as well as trunk rotation exercises to improve flexibility and prepare joints and soft tissue structures for activity.